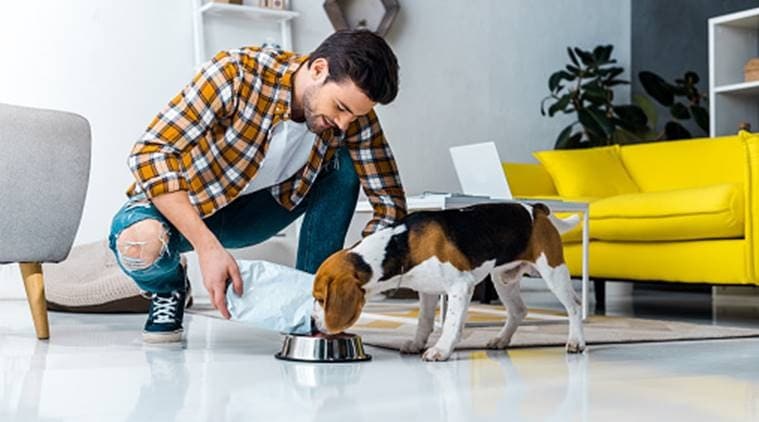 Nothing beats a relaxed day at the beach during the hot summer months — but if you want to share the heat, ocean, and sand with a furry friend, you'll need to prepare ahead of time. Below  are a few helpful safety measures for taking your dog to the beach for full enjoyment and comfort:
Ingesting Salt Water
If your dog enjoys retrieving tennis balls or other absorbent items from the water, they may be ingesting salt water. Your dog's ingestion of salt water may result in dehydration, a sudden increase in sodium levels in his system, vomiting, projectile diarrhea, loss of balance, and seizures. Dogs have been reported to die as a result of salt water poisoning in serious cases.
It doesn't take much sea water to induce salt water poisoning in your canine companion, so bring plenty of fresh water with you and give it to them every 15 minutes or so. This will dissuade them from drinking the salt water.
Be Mindful Of Underwater Hazards
When you arrive at the beach, keep an eye out for any sharp rocks, shells, coral, or jellyfish that might damage your dog. Also, keep in mind that dogs sometimes do not display signs of pain, so pay attention to their body language and closely inspect them for cuts and scrapes. It is important to always have your first aid kit on hand while going on walks with your dogs.
Provide Some Shade
Both humans and dogs need sun protection on a regular basis. At the beach, a playful, enthusiastic dog can easily get sun burn. Large shade umbrellas are good, but if you're going to be on the beach for several hours, you'll need to have some kind of shade tent which can provide enough space for a few persons and your dog to cool off.
 Use A Long Leash
When it comes to leashes, it's safer to use a long (10-foot) leash and a harness to keep your dog secure during beach walks. With the protection devices on, your dog can still swim, so you'll be able to pull them back to shore if they swim too far out or the waves get too strong. Although it is amusing to picture your dog pursuing seagulls, several dogs flee and are injured while chasing animals and birds. Keep your dog safe by using leashes as safety lines.
Dog Waste Bags
When your pet has to pee or poop, keep plenty of bags on hand to clean up any waste. It would not only be disgusting to move in, but it is important that we do our part to keep our beaches safe. We also aim to set a clear example of responsible dog ownership so that everyone can enjoy the beach with the animals in the future.
Buy A Life Vest
Buying a life jacket is a small but significant investment for your dog's wellbeing, whether you're playing in the waves or boating with the dog. Even dogs who can swim will benefit from this because they will have more time before being physically exhausted. In addition, a vest with a handle on the back is ideal for a dog owner to use to pull them out of the water.
Keep A Close Watch
Never leave your dog alone. Also the best-trained dog may become distracted and try to chase a seagulls or disturb other animals or people. Pay close attention to your surroundings and any possible circumstances that might cause your dog to stray or run away. Observe all of the beach's rules.
When you get home, give your pet a thorough scrubbing to remove any excess sand. Be sure to remove any excess sand from between the paw pads. Dried salt water will irritate your pet's skin, so wash them as soon as possible.
If your pet dog is suffering from diabetes, then obtain an blood glucose meter kit that is both efficient and proved by animal specialists.